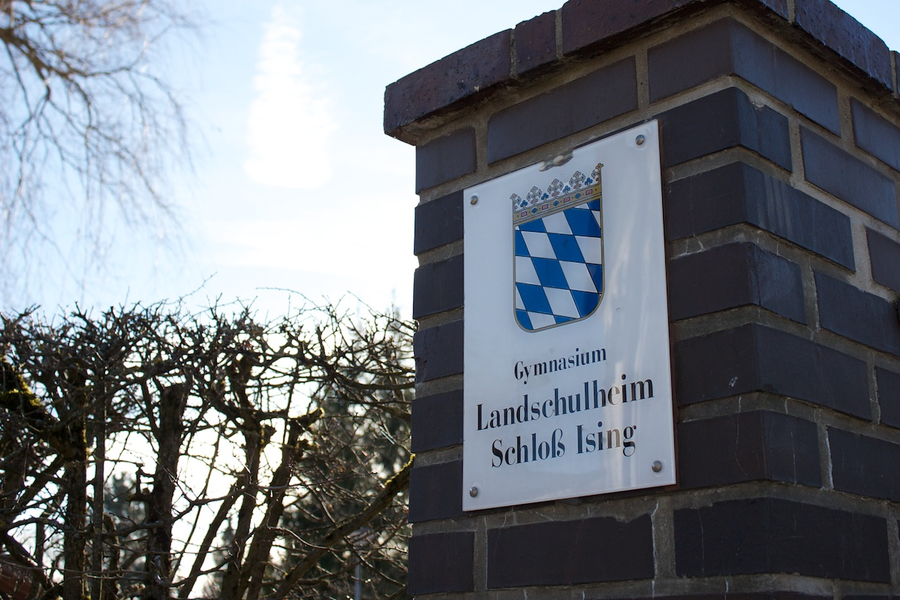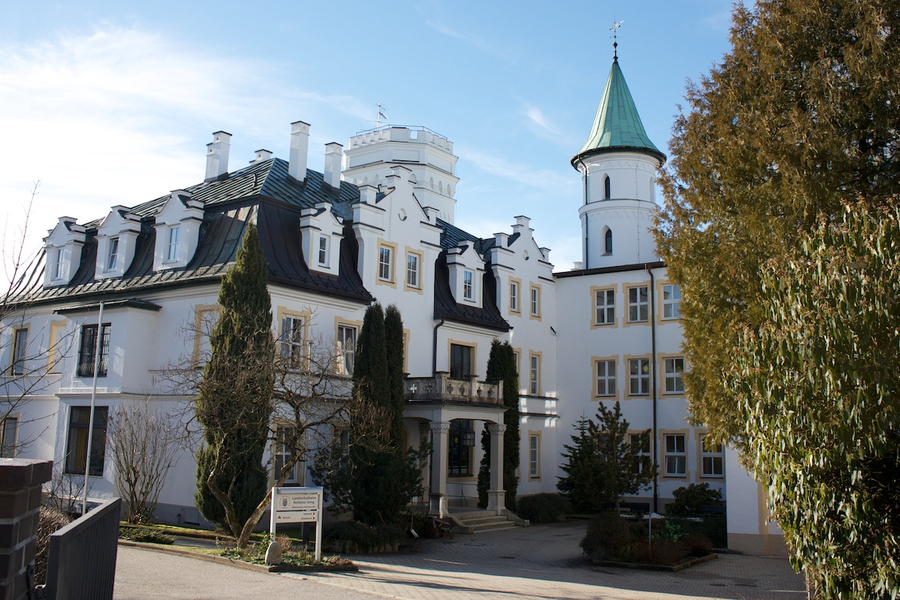 Landschulheim Schloss Ising is a public high school with economics, science and technology and linguistic major for external and internal students, which is supported by the Zweckverband Bayerische Landschulheime.
The grammar school has a boarding school for boys and girls. Currently, about 390 students attend this school, about 150 of them live in boarding house.
We strive to provide our students with the best possible learning environment. Separated areas allow them to concentrate on work and study during breaks and free time. Furthermore, we have been offering an open all-day school for many years. A team of educators and
qualified subject teachers are there to help and advise the students.
The location directly near Lake Chiemsee allows us to offer our students electives that they will not find at any other school. With rowing, sailing and golf (and these are just a few examples) the students can enjoy free time.
GFL - lessons in German as a foreign or second language
Students whose native language is not German or who have never learned German as a written language, as they attended a non-German school abroad are taught at our school in the tray GFL. Teaching is completed in each school year with the filing of a Goethe certificate, so students until graduation can reach the level C1.
Upon entering our school German skills at level B1 (entry into the lower level) or B2 must be proven (from grade 9). If your child does not yet have sufficient knowledge of German, it is recommended to acquire the knowledge and thus the required Goethe certificate in a three-month intensive course (eg. at the Humboldt Institute Lindenberg). In addition, it is recommended to store a multi-week course following the German course, in the terminology of the main subjects of the high school is mediated. Thus use of the teaching is much easier.
In terms of accepting students, arrangements are possible and will be discussed with the school, school administration and the school counselor. All the levels are governed by the Common European Framework. For more information, see the Homepage of the Goethe Institute www.goethe.de ; Preparation Courses (for the B2-rate), www.humboldt-institut.org .
Students from non-German school systems are particularly supported in our school, to close any loopholes and to help make their adjustment easier and smoothly. And if they pass the test at the end of the language program, they will be able to go to school as ordinary students.