Study Abroad Programs

Why SELF-APPLY?
OECKO is established in 1981. It is On and Offline study abroad counseling center. We have more than 20,000 students who went abroad to study through OECKO, and these students are working in variety of fields. We made partnerships with all excellent universities in order to raise global students. Students can self apply to schools in USA, Canada, England, Australia, New Zealand, Japan, Germany, Spain, France and etc by him or herself without any cost. However, high schools', or universities' required essay or personal statements help from us is charged. Language study entrance admissions can be obtained in 3~14 days.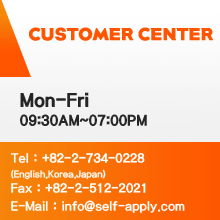 | | | |
| --- | --- | --- |
| | Study Abroad Programs > Certificate&Special Program | |

If your main purpose of study abroad is experiencing foreign culture, we would recommend enrolling a special program. Special program offers chances to communicate, participate in lots of foreign activities with foreigners.
Even if the purpose of study is not experiencing new foreign cultures, schools offer different studies such as design, culinary, IT, Business.
Also, you can build your career as participating an internship. You can study other languages if a country's official language is more than one language.